hypersexual friday
saschaisking: i thought i posted a response here along the lines of, "submit things you want for hypersexual friday or use the tag on your own blog" but i guess i didn't. anyway thanks kristofer You responded privately!  My answer, though, is butts, butts, and butts.  Lady butts, dude butts, whatever, just butts.
semiserious: If an NBA player can come out why can't Sufjan Stevens?  Perfect
westerlies: what do people who don't engage in diva worship put that energy towards
Is there a name for that disgusting plug of snot and bloody membrane you first spit up in the morning when you have a head cold?
Aaaaaaahhhhh fuck today so hard
Anonymous asked: It might of just been for the show. But what part did it come on at? I just found a place where I can watch it online.
2 tags
Why can't I find anything on the vast internet about the clearly re-recorded version of "Esme" that aired on S2E5 of Enlightened?
theyellowbrickroad: mom can i fly across the country! i just want to meet some strangers i know from the internet! Did this when I was 18.  Met some of the best friends of my life.
Stuffed avocado as a euphemism
1 tag
Sporadically lurking Meryl Streep's IMDB finally... →
Ugh ok IGT time: Meryl is amazing and all but there is no Witch like Bernadette Peters' Witch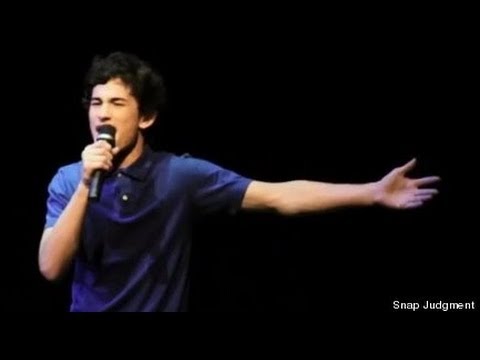 Boys.Burritos.Bombs.: katelinbrooke:... →
katelinbrooke: datingdisastersofaqueergirl: katelinbrooke: So0o0o0o0o today we made an appointment for me to be evaluated for my driving lessons. The lady said if all goes according to plan(and it never does for me but I'm excited so let's stay positive), I should be driving on… I would make a very special trip back to SF just for this specific purpose
3 tags
Vanderpump Rules aka Who In The Hell Wants To Watch A Show About Straight White People?
Seriously I am ridiculously good at this
I make better pie than you've tasted anywhere
My New Year's resolution is to continue being awesome
Every once in a while I'll visit a straight porn blog to see how the other 90% are living, and just before I die of boredom I manage to hit the X at the top of the window.
Christ I am so bad at this website. I just tried to reply to a post by first mistakenly reblogging it, then accidentally responding to a different one. I'm not even Christmas drunk.
selodor: My boyfriend and I are stoned, and...
pleatedjeans: changing the lyrics of a song so they are about your pet I do this constantly. My favorite so far is my rework of Biggie: "I see a puppy tonight who should be having some bacooon, bacooon"
1 tag
Ok Walking Dead, so a black guy gets eaten alive and everyone's like "yeah ok", but a white lady dies and it's like "if only zombies could drown we could use all these tears"

semiserious: Realizing your soul mate was probably Chelsea's younger gay brother that Bill and Hillary never had. 
semiserious: Xiu Xiu - I Luv The Valley Oh!  ...
I want Aaron Paul's entire formal wardrobe.
Hey dude whom I overheard say you didn't want a chair massage from the woman offering them because you weren't sure if she was a "shemale": I hope someone cuts your dick off.